Are you an emerging entrepreneur - USW Alumni Awards #USWAlumniAwards
July 12, 2017

The annual Alumni Awards seek to recognise the excellence and achievement of individuals within our network. The actions of our alumni reflect the excellence of a USW education and our mission to provide not only innovative education and world class graduates, but also culturally aware global citizens making positive strides.

Emerging Entrepreneur Award
This Award recognises – and provides up to £1000 investment for – a single individual or team of student or graduate entrepreneurs, who are on the road to achieving success through a business or social enterprise. This category is seeking submissions that represent ventures that have been operating for less than four years. This would indicate that a product/service is in early to midstage rollout, a business plan is in place, but that the initiative might benefit from additional support to be taken to the next level. Whether it's a person's demonstrable entrepreneurial passion for the product, a sense of originality shown, or a product that has clear commercial or social benefit – this award recognises the tenacity and achievements of early stage entrepreneurs, and helps support the future impact of their enterprise.
The deadline for nominations is Friday 1 September 2017, although early nominations are welcomed.
For full details and to nominate please visit:
http://www.southwales.ac.uk/alumni/your-community/usw-alumni-awards/
Proudly sponsored by Kier Construction Alumni Awards 2017
#USWAlumniAwards #GwobrauAlumniPDC

Tell your friends about this?


Join up with Student Enterprise: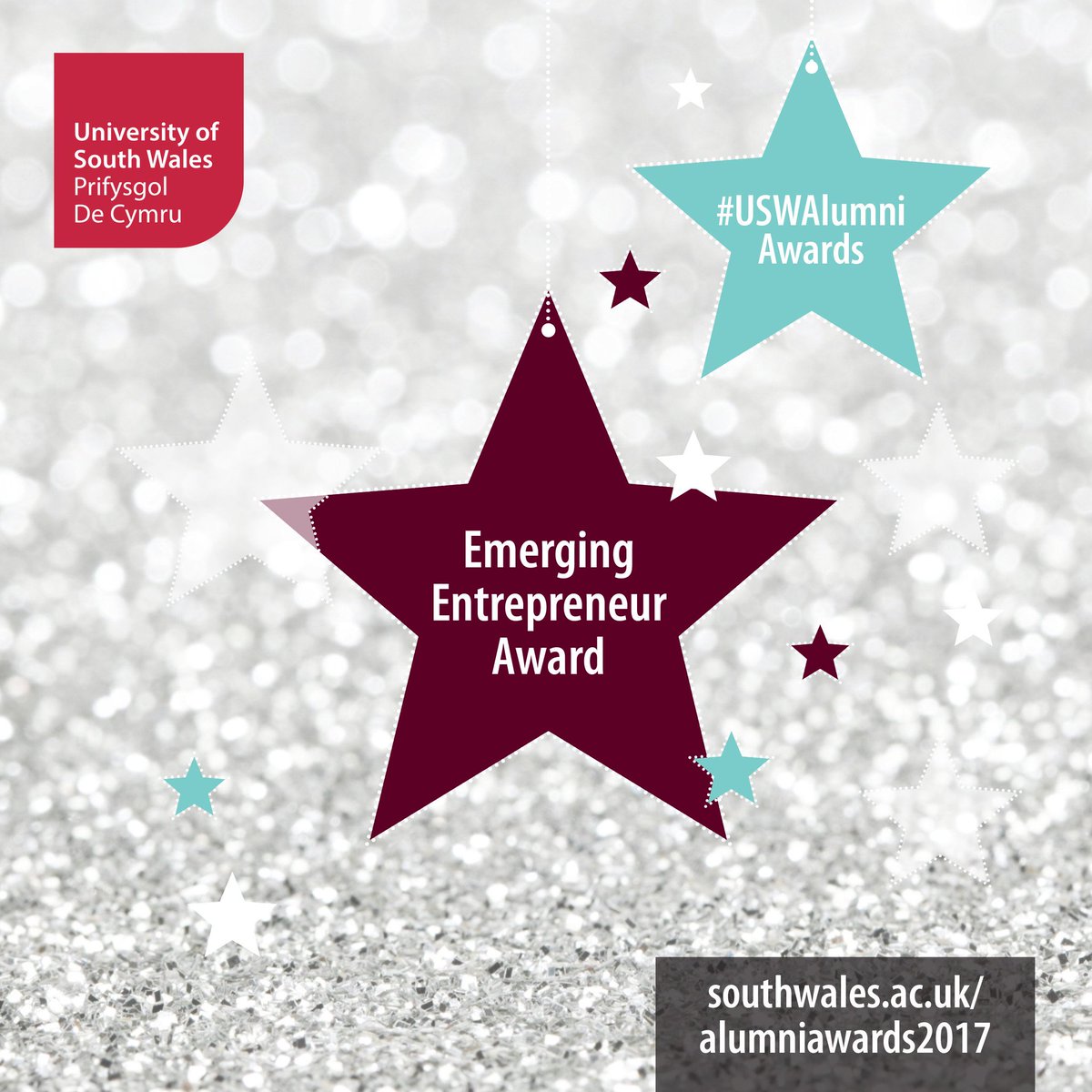 Tagged: Careers Employability Enterprise